Based in Danyang City, Jiangsu Province, PRC, World Precision Machinery Limited ("World Precision", and together with its subsidiaries, the "Group") is one of the leading manufacturers of stamping machines and related metal components in PRC. The Group manufactures both standard and customised stamping machines to suit the needs of a myriad of industries including automotive, home appliances, electronics, and etc.
With vertically integrated facilities, customers are assured of quality products and timely reaction to changes in their demand. The Group has established its sales network and service centres in large and medium sized cities across the PRC and its products are even exported to Southeast Asia, Europe, South America and South Africa.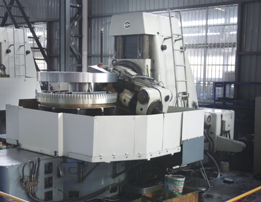 The Group currently manufactures more than 400 models of stamping machines which are classified into more than 30 product series. Its stamping machines are marketed under the "World" trademark, divided into conventional, high-performance and high-tonnage stamping machines. Its latest range of products includes Computer Numeric Control ("CNC") laser cutting machines.
The Group has very strong in-house Research and Development ("R&D") capabilities with a team of around 200 R&D and technical staff. It is one of the few Chinese manufacturers to utilise high-precision machining equipments from PAMA Group of Italy. In 2010, it has entered into a technological alliance with Aida Engineering Ltd. ("Aida"), a global leader in capital goods from Japan, and together, the Group aims to consistently develop better and more sophisticated stamping machines for its clients.
The Group and its products have been widely recognised and have been awarded numerous awards. Its products were recognised as "Jiangsu Renowned Products" since 2006. The Group has been accredited with ISO 9001:2008, ISO 14001:2004 and OHSAS 18001:2007 for its quality management, environmental management and occupational health safety management efforts since 2003.